Today let's learn about removing background from Hair in the most versatile software Photoshop. It has always been a challenge for both photo Editors and Designers. The question now comes why you need to do this stuffs.
#3 easy steps to accomplish the tasks: Step 1 – Open The Sample Image
How to Remove Background in Photoshop (3 Examples)
Learn how to remove the background in Photoshop by combining the use of multiple Photoshop tools. We'll first use the improved Select & Mask to remove the background in just 2 clicks. Then use the Background Eraser (E) tool to remove the background and in the end, we'll extract hair from a complex background with lots of hair details and finishing it up using custom hair brushes & adding a new background.
How to Remove Background In Just 2 Clicks with Photoshop 2021 with 4 simple steps: Step 1 – Open The Sample Image
Download the sample image from the above-mentioned links if you want to follow along with me. You can see in the below image, I have opened the image by selecting File > Open.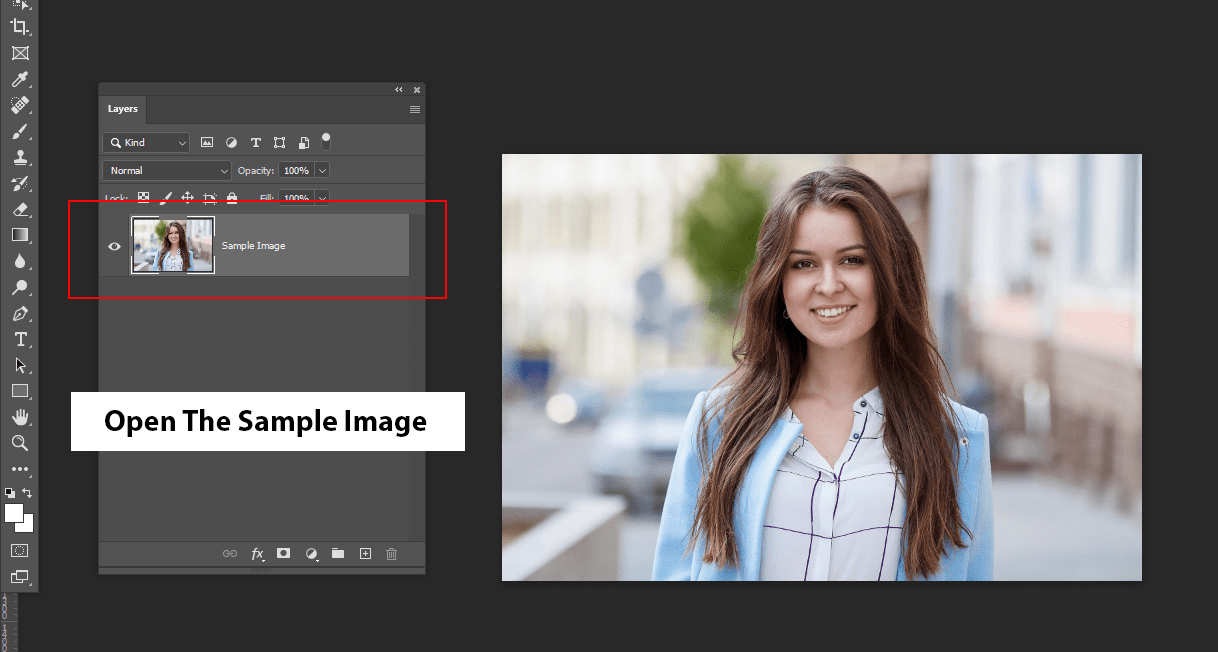 Step 2 – Access Select & Mask Feature
Go to Select > Select & Mask.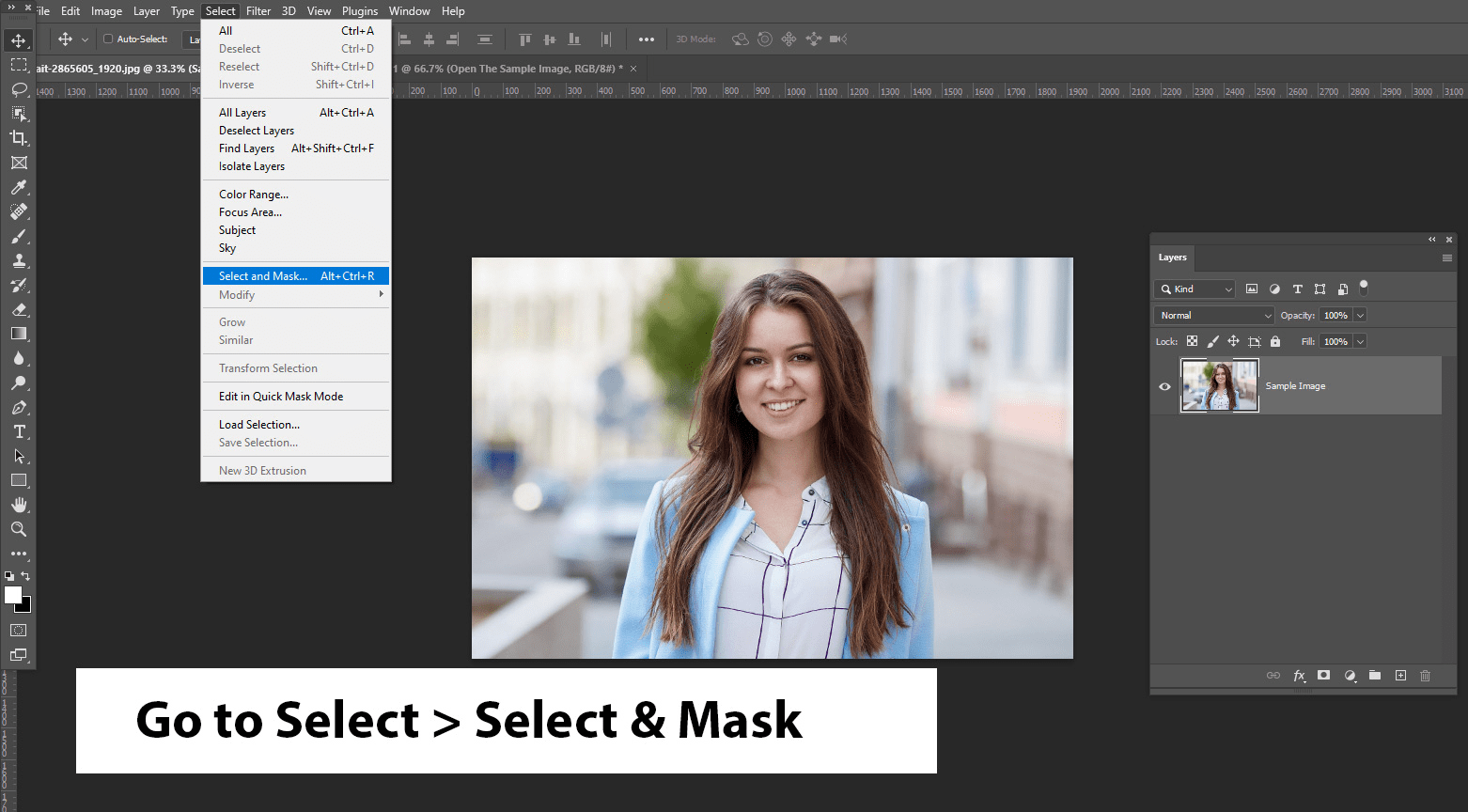 Step 3 – Remove The Background in just 2 Clicks
Let me show everyone the two buttons that will help everyone remove background in just two clicks. All of us can see in the below image two buttons Select Subject & Refine Hair inside the Select & Mask Dialog Box.

Step 4 – Now Refine the photo Also, we all have a brand new Refine Mode: Color & Object Aware. Since I selected the Object Aware Tool so I am working on a complex background. You guys can select Color Aware if the background is completely clean and simple. Bottom line is Object Aware is generally for complex & busy backgrounds, and Color Aware is generally for simple and clean backgrounds.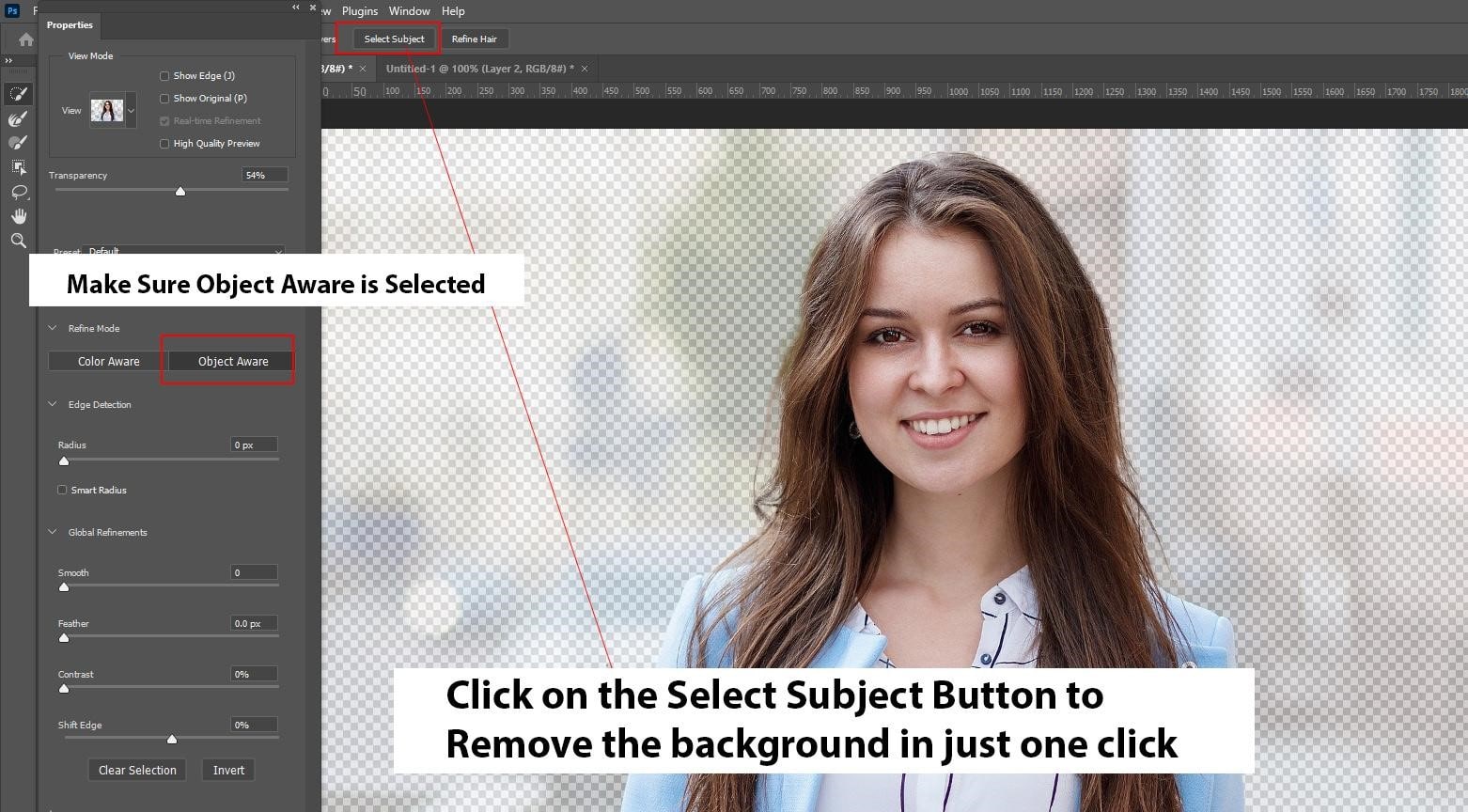 Now we added a brand new button called Refine Hair, it lets us refine hair in just one click instead of refining the hair using the Refine Edge Brush Tool. All of us can still use the Refine Edge Brush Tool but We are testing it for the sake of simplicity and learning purpose of the tutorial. Click on the Refine Hair Button to refine hair if necessary: